Need roof repair in the Fox Cities? We can fix it fast!
At Fox Cities Roof Repair by Rosenow Customs, we know that roof damage not only looks unsightly but can lead to costly issues inside your home. That's why we provide rapid, affordable roof repairs in the Fox Cities area.
Our skilled team will inspect your roof and recommend the best solution to:
Stop leaks quickly
Prevent further interior damage
Restore your roof's function and beauty
As the leading local repair company, we specialize in high-quality roof repairs designed to meet your unique needs. With our commitment to superior workmanship and 100% customer satisfaction, you can trust us to fix your roof properly and affordably.
Contact us today for an emergency inspection! We'll diagnose the problem and complete repairs quickly, so you can get back to enjoying your home.
Why Choose Rosenow Customs For Emergency Residential Roof Repair in Wisconsin?
Selecting the right roofing contractor for your roof repairs is essential for ensuring a successful and stress-free roofing project. Here are some compelling reasons why Rosenow Customs' residential roof repair services stand out among the competition:
Experience and Expertise
With 50 years of experience in the industry, our team of roofing professionals possesses the knowledge and skills necessary to handle even the most complex roofing challenges. We stay up to date with the latest techniques and industry best practices to deliver exceptional results.
Quality Craftsmanship
At Rosenow Customs, we take immense pride in our workmanship. We believe in using the finest materials available and employing precise installation techniques to ensure a durable and long-lasting residential roof leak repair that withstands the test of time.
Customer Satisfaction
Our customers are at the heart of our business. We prioritize open communication, attentiveness, and professionalism to ensure your complete satisfaction. We go the extra mile to understand your specific needs and deliver results that exceed your expectations.
Certified DECRA Installers
We are also certified DECRA installers, having undergone specialized training and have met the rigorous standards set by DECRA for installing their premium Stone Coated Metal Roofing systems. DECRA roofs are known for their durability, energy efficiency, and aesthetic appeal. By choosing Rosenow Customs, you can trust that your DECRA roofing installation will be handled with the utmost precision and expertise.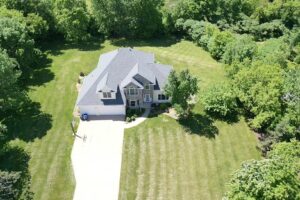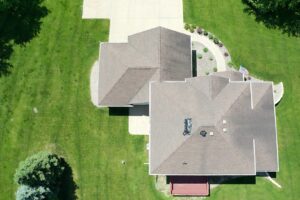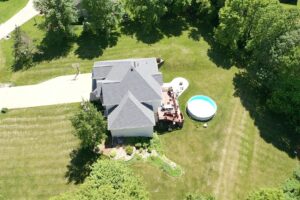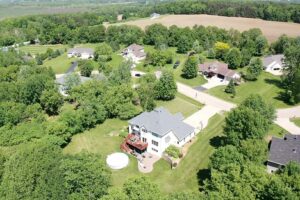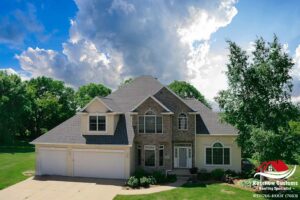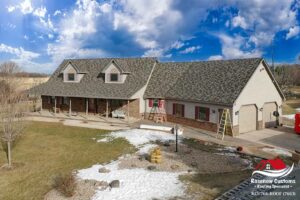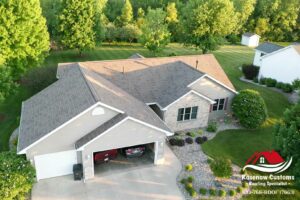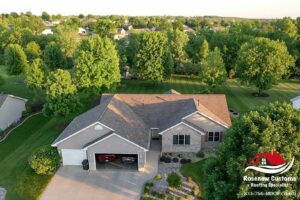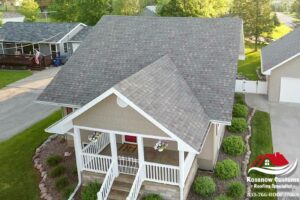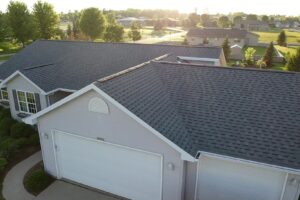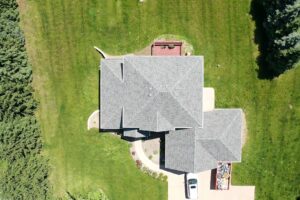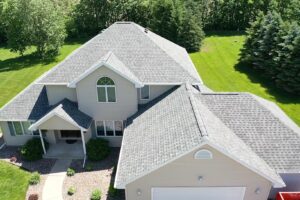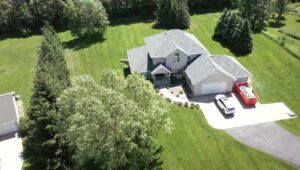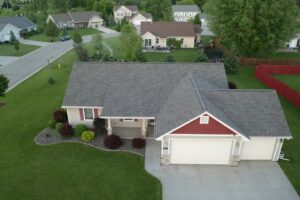 In addition to residential roof repair services, we offer a comprehensive range of services to meet all your property improvement needs:
Residential Roof Replacement
When it's time to replace your aging or damaged roof, we are here to help. Our team will work closely with you to select the perfect roofing materials that align with your budget, style preferences, and functional requirements. We take pride in delivering flawless roof replacements that enhance the curb appeal and value of your home.
Residential Roof Maintenance
Regular roof maintenance is crucial for preserving the longevity and performance of your roof. Our skilled technicians offer thorough inspections, cleaning, and minor repairs to address potential issues before they escalate. With our proactive maintenance services, you can extend the lifespan of your roof and save on costly repairs down the line.
DECRA Stone Coated Metal Roofing
As certified DECRA installers, we specialize in installing DECRA Stone Coated Metal Roofing systems. These roofs combine the elegance of traditional roofing materials with the durability and strength of the metal. DECRA roofs offer excellent resistance to extreme weather conditions, fire, and impact, providing unmatched protection for your property.
Commercial Roof Services
Our expertise extends to commercial roofing solutions as well. Whether you need repairs, maintenance, or replacement for your commercial property, our team has the knowledge and resources to handle projects of any size. We understand the unique requirements of commercial roofs and offer tailored solutions that minimize disruptions to your business operations.
Vinyl Siding
Enhance the appearance and energy efficiency of your property with our vinyl siding services. We provide expert installation of high-quality vinyl siding, offering a wide range of colors and styles to complement your architectural design.
Window Replacement
Upgrade the beauty and energy efficiency of your home with our window replacement services. We offer a variety of window styles, materials, and features to meet your specific needs, and our experienced team ensures precise installation for optimal performance.
When you hire Rosenow Customs's emergency residential roof repair, know that we follow a systematic approach to ensure the efficient and effective completion of your roofing project:
Initial Consultation
We begin by scheduling an initial consultation to understand your roofing needs, assess the condition of your roof, and discuss your goals and preferences.
Detailed Assessment and Recommendations
Our experts conduct a thorough inspection of your roof, identifying any existing issues and providing recommendations for repairs or replacement. We offer transparent and honest advice to help you make informed decisions.
Customized Solutions
Based on your preferences and budget, we customize a solution that aligns with your specific needs. We discuss materials, timelines, and pricing, ensuring you have a clear understanding of the entire process.
Efficient Execution
Our skilled team carries out the roofing project with meticulous attention to detail, adhering to the highest standards of quality and safety. We employ advanced techniques and use top-quality materials to deliver exceptional results.
Timely Completion
We understand the importance of completing projects on time. Our team works diligently to ensure that your roofing project is completed within the agreed-upon timeframe, minimizing disruptions and delivering prompt results.
Final Inspection and Clean-up
Before considering the project complete, we conduct a final inspection to ensure every aspect of the job meets our stringent standards. We then thoroughly clean up the work area, leaving your property tidy and ready to enjoy your new and improved roof.
Hire the Best Residential Roof Repair Services Today!
Don't compromise on the quality and reliability of your residential roof leak repair. Contact Rosenow Customs Roofing and Repair today to schedule a consultation or request a quote. Our dedicated team of residential roofing contractors is committed to delivering exceptional service, superior craftsmanship, and customer satisfaction. Trust us to provide the roofing solutions you need to protect and enhance your property for years to come.